Del 24 de Enero and 30 de Marzo, Martes y Jueves, 11:30-12:30 pm, 10 semanas. Durante el programa, aprenderá formas de la secuencia 2 de taichi y principios de taichi.
Taichi para artritis y prevencion de caidas, es un programa para personas que incorpora ejercicios que mejoran el equilibrio, la fuerza muscular y la flexibilidad. El programa esta basado en taichi estilo Sun, y puede practicarse parado o sentado. Además de los beneficios anteriores, el programa disminuye el dolor, mejora la salud mental, y reduce caídas.
Para inscribirse llame a Diana Lara al 415-550-2209 o envie un mensaje a dlararodgers@onlok.org
La clase sera en el jardin del Centro de la 30, no es necesario tener experiencia previa en taichi.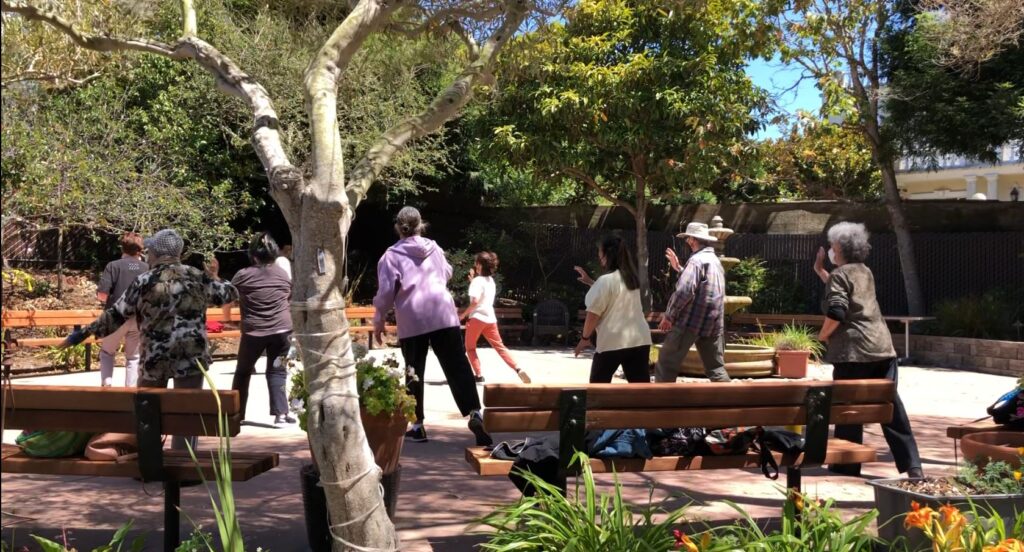 From January 24 to March 30, 11:30-12:30 pm. During this program, you will learn taichi forms from the sequence 2 and taichi principles. It is not necessary to have previous experience in tai chi.
Tai Chi for Arthritis is an effective program for adults and older adults as it incorporates exercises that improve balance, muscular strength, flexibility, and fitness. The program is based on Sun style Tai Chi, and can be practiced standing or seated. In addition to improving balance, strength, flexibility, and fitness, Tai Chi for Arthritis has been shown to decrease pain, improve brain health, and reduce falls.
To register contact Diana Lara, dlararodgers@onlok.org, 415-550-2209