JOB TITLE: SENIOR GROUP EXERCISE LEADER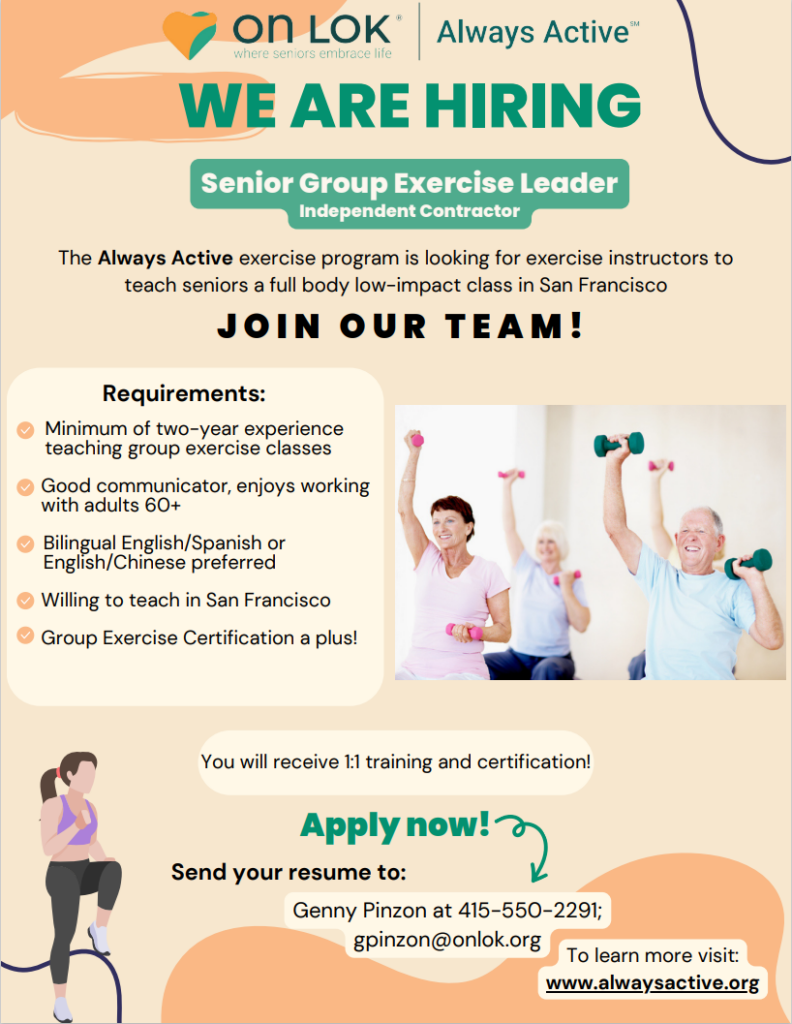 The Always Active exercise program is looking for exercise instructors to teach one-hour classes and be available to travel to different locations throughout San Francisco, as scheduled.
Since 2007, The Always Active program has been designed to provide educational and practical programs to benefit older adults in San Francisco. This exercise program focuses on fitness, strength training, and fall prevention. Through a collaboration of partners (30th Street Senior Center and the University of San Francisco's Department of Exercise and Sports Science) the Always Active program has established successful evidence-based group exercise classes throughout senior centers, churches, and community centers.
Click here to get more details on the Senior Group Exercise Leader Role
Please contact: Genny Pinzon at 415-550-2291; gpinzon@onlok.org