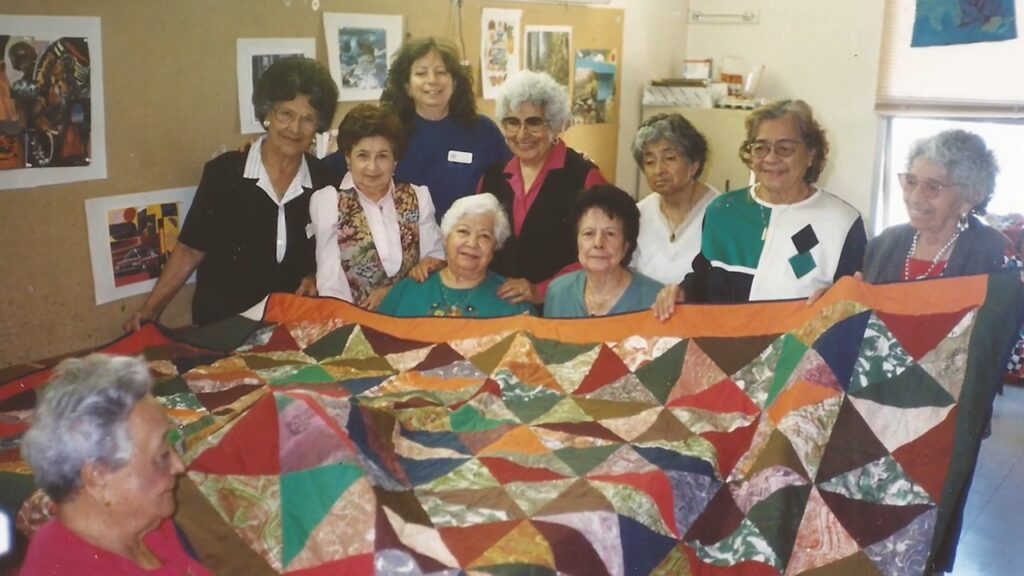 Since 1979, 30th Street Senior Center has offered an incredible array of enriching activities and essential services for diverse seniors 60+.
On Lok 30th Street Senior programs have served over 6,000 ethnically diverse seniors in San Francisco and surrounding areas. Most seniors are immigrants, and over 50% are isolated by their limited English proficiency. Enhancing its diversity, On Lok 30th Street Senior Center has many members of the underserved communities of Lesbian, Gay, Bisexual and Transgender (LGBT) seniors. The average age of an On Lok 30th Street senior is 78. Three quarters of 30th Street's seniors are very low-income. Our mission is to foster the wellbeing of seniors from home to community by connecting them with each other and with culturally sensitive programs to achieve their potential.
Our programs include:
Activities Program: providing a variety of activities per week that include a wealth of educational, health promotion, and creative opportunities that promote life-long learning, engagement and overall well -being.
Aging and Disability Resource Center: connects seniors and people with disabilities with free information and assistance.
On Lok Always Active Program: an innovative fitness and fall prevention program serving San Francisco senior centers or neighborhood locations.
Bilingual Case Management Program: providing case management for "at risk" seniors who face language barriers or are unable to access needed services to remain in their homes and communities.
Mission Nutrition Program: providing meals to seniors in the social atmosphere of the On 30th Street's dining room (pre-pandemic) and delivering nutritious, meals to frail and homebound elders in their homes. Therapeutic meals are available with a doctor's prescription.
Diabetes Empowerment Education Program: a curriculum designed by the University of Illinois, Chicago to empower people to control diabetes, avoid complications and improve self-management skills.
Healthier living Program: a chronic disease self-management program developed by Stanford University and offered to seniors throughout San Francisco.

Chronic Pain Self-Management Program:

a program that aids in living a healthy life wth chronic pain developed by Stanford University and offered to seniors throughout San Francisco.
For more information on our programs and services at the 30th Street Senior Center please visit us Monday-Saturday, (including all holidays) from 8:30AM-5:00PM.
Address: 225 30th Street, 3rd Floor, San Francisco, CA 94131. Phone: (415) 550-2210 Fax: (415) 550-2255 Email: 30thStSeniorServices@onlok.org Website: https://www.onlok.org/senior-center
To receive home-delivered meals and "take out" lunches, please contact: (415) 550-2226