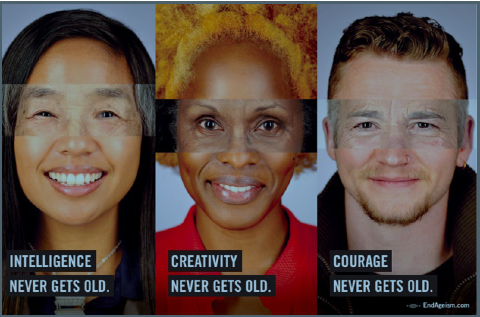 Support the San Francisco Reframing Aging Campaign
On Lok is a partner in supporting the San Francisco Reframing Aging campaign. The campaign, which has officially launched and will run through December, aims to combat ageism by raising public awareness and combating stereotypes about older adults. You may have already seen billboards, signage at Caltrain and flags on light poles throughout the City. The Reframing Aging campaign also has a robust website (https://endageism.com/) where you can find amazing stories, posters, postcards and buttons to help build awareness.

Get involved in the fight against ageism
The social media campaign offers inspiring posts at facebook.com/endageismsf. Please like and follow the page if you haven't already. You can also search Twitter, Instagram, and LinkedIn for #endageismsf to find more posts.
In the coming weeks, we will continue to share articles and posts on our On Lok and 30th Street Senior Center pages. Please help spread the word! Share the posts from facebook.com/endageismsf, or post on your own FB page and tag them with #endageismsf.